11 Ways to Increase your Instagram Followers
Top 11 Ways to Increase Real Followers on Instagram in 2019

Looking to get more followers on Instagram? Great! You've come to the right place..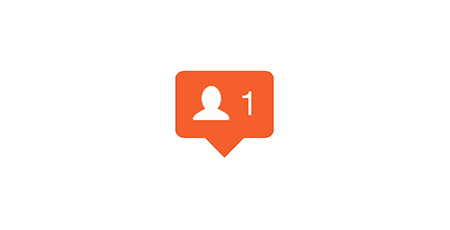 Instagram is a great place for companies and people of all sizes and shapes. but now it's simply clear not as easy to get more Instagram followers in 2019 as it was a few years ago.
it's a competitive place if you want to grow your account and boost your following like a pro. with over 
1 billion monthly users,
an ultra-smart algorithm, and tons of clever, creative brands on Instagram, the mission became more difficult. 
But there are many working ways to stand out and show off your brand If you follow this full guide on how to get followers on Instagram, you could hit 10k Instagram followers in as little six months. 
#1. Hashtags to Get Followers on Instagram
Yes, you heard that! hashtags will bring you new followers and visitors to your account.
Some experts will tell you to only use 5 or 11 hashtags or some other arbitrary numbers.
But I ignored their advice and ran wild with it.
I'd copy and paste a list of hashtags from my phone onto my Instagram app.
Usually, I'd go as close to or right to the max number of hashtags possible. 30. That's the magic number.
If your hashtags are niche specific and look relevant to searchers, you'll increase your likelihood of being found by a relevant audience which will help you grow your followers on Instagram as well. 
So, avoid generic hashtags like #love or #romance if you're selling fashion, for example.
#2. Join Engagement Groups 
This tactic is best for beginners. especially if you're you just starting to learn how to get followers on Instagram.
as many newbies have seen their Instagram followers increase fast.
you may wonder what did they do differently? they just joined Instagram Engagement Groups
In these groups, you can get followers and likes from people who have shared interests. But if you're serious about getting the attention, you should also return the favor by following fan pages for people who join the group.
#3. Repost Others' Contents
Plus, my visual and video content would never be as good as someone else's. Hey, at least I'm honest about it! 
But the only way to repost other's contents without getting flagged is to credit the original poster in your description, 
every time. Instagram has now updated their policy and you're required to ask for permission before reposting.
Finally, Boost the contents that look relevant to your account style and brand culture. if you will share content
like funny videos and pictures it will help your followers to get more entertainment and fun and it will also help you to avoid losing your followers.
#4. Get descriptive with your captions
A picture on Instagram is worth a thousand words, but you can't skip the words entirely.
National Geographic is fantastic at using storytelling alongside their Instagram photos to generate engagement and sharing.
While traditional media brands have dropped like flies, NatGeo has thrived across digital
and become one of the top brands on Instagram, with over 50 million followers.
#5. Get FollowersDog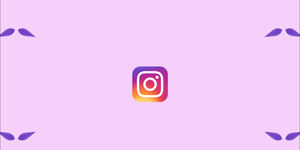 FollowerDog provides you many services let's count some of them: Auto Liker
(by account, Likes, Comments, and Locations) Auto Follower, Auto UnFollower, Auto Story Visit, and many more services.
With FollowerDog, you'll get many features and many advantages, Dashboard with reports or results.
 - Premium Support - Your Instagram account is secured; no need for Instagram password. Download it Now FollowersDog
#6. Make an Appearance in the "Following" feed 
When you tap the heart button, you'll see the engagement on your posts. From that, if you click on "Following," you'll see the posts and profiles your connections engage with.
You'll see:
profiles they followed
posts they liked
comments they made
When your followers will engage with your content, your profile or photos will end up in the Following feed of your next best customer!
#7. Post More Often and at the most effective times 
Post photos at 2 am and 5 pm. Research shows that these are the most effective times to post. You can nearly double your follower growth rate by moving from one post per week to 2-6 posts a week. Find out which images resonate best with your audience and post them more often.
#8. Completely Fill Out Your Bio 
Make sure your bio is complete. Include relevant keywords and hashtags, and a link back to your site.
Your bio should be used to feature a call-to-action, branded hashtags, and links, which is a big deal in the quest for new Instagram users.
don't be spammy; For example, do not include "Follow People Who Follow Me!" in your bio. You want to let users know who you are and why they should follow you.
#9. Fill out you Photo Captions with call-to-action and questions
You can increase your amount of comments and likes by simply asking a question in the photo's caption. This is a simple and effective way to receive more likes and comments on your photos.
Asking questions in the captions of your photos is also a great way to increase engagement. Because engagement is the best way to increase the number of followers on Instagram.
#10. Optimize Continuously Your Instagram Account
When you're trying to get more Instagram followers, one of the most important steps is to have your account fully optimized. Think of your brand's Instagram bio as the "homepage" to your account.
You can check our full article about this topic Crucial Thing to have a quality profile page: Quality Posts
#11. Get Other Accounts to Post Your Content
When you're here learning how to increase your followers on Instagram, it's important to understand the value of your audience. The larger your follower count grows (organically), the more buyers and interested customers you will win.
The best way to attract customers to follow you is to be in front of them and be present. It's important to be present on your own Instagram as well as others. Try sponsoring user-generated content to get your brand in customers' feeds. You can also hold Instagram contests to get your brand out to a larger audience.
Remember that having a large amount of followers is useless if you don't take the time to seriously plant how to improve their engagement and interaction because in the end, converting followers to customers is the real goal and earn money from Instagram(Earning Money from Instagram)